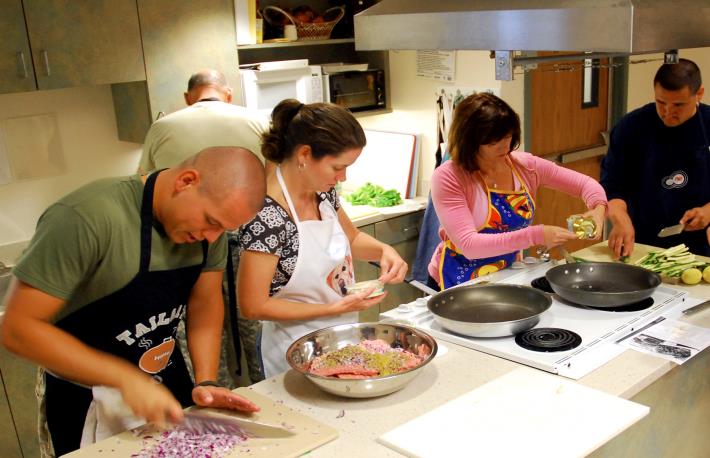 Kitchen Creations
A Diabetic Cooking Class Series
What is Kitchen Creations? A series of classes on nutrition and cooking for adults with diabetes, pre-diabetics or those who care for adults with diabetes.
What would I learn? How to plan and prepare meals that manage carbs and promote heart health.
We provide a workbook, diabetes cookbooks, and other resources to help you succeed in the classes and at home.
How much does it cost? It is free to participants through funding from the New Mexico Department of Health, Public Health Division, Diabetes Prevention and Control Program and the New Mexico State University Cooperative Extension Service. Many organizations throughout New Mexico also sponsor Kitchen Creations cooking schools in their communities.
Is it offered in English only? Kitchen Creations is offered in English and can be offered in Spanish.
Please call the Santa Fe County Extension Service or email Cydney Martin, Santa Fe County FCS Agent for more information and when the next class series will be held. 505-471-4711 or cydneym@nmsu.edu.
New classes being offered!
Free series of 2 cooking classes!
Learn to plan and prepare meals that help manage diabetes. Receive a free manual and cookbooks.
February 14th and 21st, 2019
9:00am to 1:00pm
Located at the new Presbyterian Hospital, Santa Fe, NM
Pre-register at: 505-471-4711
Must be 18 and over